CooleyCore is a software and services company that delivers innovation with software and services resulting in increased profits and growth for our clients. Since 2008, CooleyCore has delivered high value results that have garnered long term relationships with many of our clients.
Over these years, we have earned a reputation of providing
Resources
Fit for purpose niche resources (junior, intermediate, senior).
Strategies
Cost effective implementation strategies.
Solutions
Services complemented by our industry leading software empowering our team to deliver unique, innovative and efficient solutions.
Leadership
Leadership within the Engineering Information Management (EIM) space. We bring our many years of experience working with Owner Operators and Engineering firms to develop strategies that provide high value results for your company.
Delivery
A proven track record of delivering. We have been delivering services since our company's inception and continue to do so today. We are there for the long term; our pricing model enables a healthy mutually beneficial relationship.
Experts
Skilled resources with many different sets of expertise. We also have quick access to the finest SmartPlant® experts. We have played a leadership role within many of the Hexagon PPM communities.
Support
A co-location of resource model. Our team members can support you either onsite (in your office or site facility) or offsite (CooleyCore's office).
Savings
CooleyCore software that saves money and simplifies work. We have advanced automation software that improves safety, data quality, assists many stakeholders throughout different organizational levels, improves productivity, and reduces costs on projects and operations.
CooleyCore software is certified by our Premier Partner, Hexagon PPM formerly known as Intergraph PP&M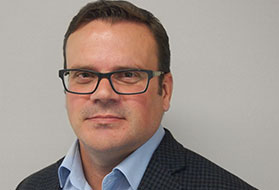 President
Dennis Cooley
Dennis Cooley has over 21 years of experience in the Oil & Gas industry. Dennis started in the industry as an Instrumentation & Controls designer. He began working with INtools (SmartPlant Instrumentation) in 1997. Over the many years Dennis headed up the deployment of engineering software within companies such as SNC – Lavalin, Fluor Calgary, and Syncrude. Dennis went on to work for Intergraph for three years. In 2007 he joined ENGlobal Automation where he headed up the Engineering Applications business unit. In 2009 Dennis joined Nexen and in 2010 became the IT Engineering Applications lead for Nexen Oil Sands, and Conventional and Natural Gas Divisions. Dennis's team supported SmartPlant Foundation, SmartPlant Owner Operator, SmartPlant Electrical, SmartPlant P&ID, SmartPlant 3D, SmartPlant Review, SmartPlant Instrumentation. Dennis is a leader in the Engineering Application space and speaks at international conferences. He has gone on to grow CooleyCore Associates Inc. to 25 Associates.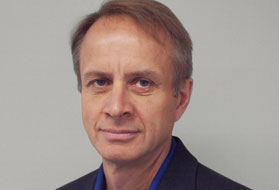 Program Manager
Tim Anstett
Tim has worked in industry for over 32 years and has a unique combination of experience in operations, maintenance, engineering and project management. Tim has led teams using various Engineering Applications. His experience in operations and maintenance is quite useful when understanding the needs and requirements of field personal. Tim provides CooleyCore with a consistent fit for purpose project management philosophy. CooleyCore's business development is managed by Tim.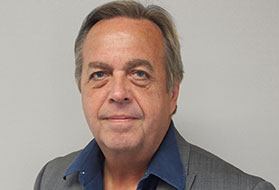 General Manager
Carsten Jaeger
Carsten Jaeger has over 30 years of experience in the IT industry. In 2008, he formed a team to support Nexen's implementation of Intergraph's SmartPlant tools. He and his team ensured these and other tools used by both Capital and Operations in the Oil Sands, Conventional and Natural Gas Divisions integrated into the overall Information Management environment. Interfaces to transform information, portals to access this information and other solutions to help ensure data reliability and completeness were developed and deployed through his leadership and guidance.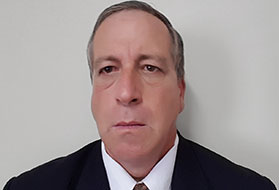 Chief Innovation Officer
Zur Bar
With over 29 years in the Oil and Gas industry and a degree in Mechanical Engineering, Zur held positions as Instrumentation and Controls Engineer, Sales and Services Manager, Business Development Manager and most recently General Manager of Intergraph's Software Development Centre. He is one of the primary architects of Intergraph's SmartPlant Instrumentation (SPI) offering and its predecessors (Intools and Process Instrumentation Design).
Zur has seen many areas of the world while performing global implementations of SPI, SPEL and P&ID for both owner-operators and EPCs. His background and intrinsic knowledge of the Intergraph SmartPlant suite makes him an invaluable member of our team.