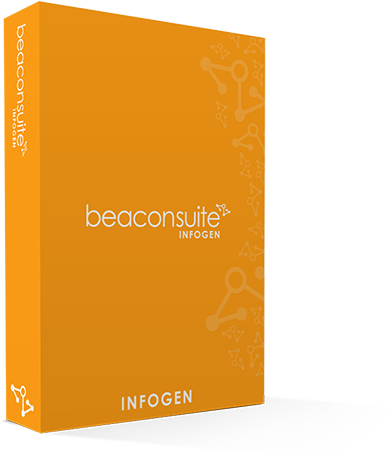 InfoGen
Make it easy to search, view and print I&C deliverables.
Beaconsuite™ InfoGen makes it simple to find and view Instrumentation & Controls (I&C) information stored within SPI databases. Quickly batch print and save PDF files, even if across different projects.
Beaconsuite™ InfoGen efficiently guides 'view only' users through the process of locating, viewing, batch printing, and batch PDF generation of SPI deliverables. InfoGen reduces confusion by providing answers to many complex questions such as: What project has the version of the deliverable I need? What report style should I be using?
Beaconsuite™ InfoGen's navigation capabilities help identify the correct deliverable version to use and saves significant time associated with searching for the information and printing the deliverables.
Download Product Sheet
Benefits
Makes it easy to find information that is stored in the SPI database, even if spread across projects
Batch prints deliverables with intelligent names to PDF files
Batch prints deliverables to a printer
Navigate through the many SPI deliverables via relationships
Display selected deliverables for easy viewing
Can be used to generate SPI PDF files for uploading into Document Control systems
Features
View, print, save the following deliverables as PDF files: Instrument Specifications, Loop Drawings, Panel Strip Drawings, and Foundation Fieldbus Drawings
Quickly generate 1000's of deliverables in bulk
Automation intelligently names the PDF files
Displays the most current revision of each deliverable across all projects and As-Built
Easy to use Excel-like results grid